So many of us right now are feeling the crunch financially due to inflation. Yet, we don't need to let our healthy eating habits fall to the wayside. Use these 12 proven tips to help keep you eating wholesome, nutrient-dense foods while eating on a budget!
Whether you are a parent, student, married, or retired, these food money-saving tips will help you. The key is to
The key is to hone in on strategic budget-friendly picks, to make sure you're stocked with the right kitchen staples and take steps to minimize food waste so you're not literally throwing money away in the form of wilted greens, and other old produce.
Let's chat meat! 
When it comes to buying the healthiest meat… What does that mean?  Well, pasture-raised, antibiotic-free, and grass-fed options come to mind. That being said, talk to your neighbors and see if you can go in on half a cow with three of them.  You'll cut your costs substantially, and you can meal prep by knowing what meat inventory you have in your freezer ahead of time. If you can't buy meat at this moment, look to reduce your need for it by replacing 1-2 meals a week with other plant-based higher protein options.
 Budget-friendly, plant-based sources of protein like pulses, which include chickpeas, peas, beans, and lentils.
To further cut your meat budget, look into the tougher cuts of meat and use your slow cooker. Often, the tougher cuts, like pork shoulder, beef chuck, and stew meat, will be the least expensive of the bunch, and this is across the board, even with organic and grass-fed options.
Eggs, Eggs, and Eggs…
Eggs are pretty much the least expensive, whole-food source of protein that you can buy. They also keep in your fridge for a long time.  Buy a large amount to save, and you'll find you use them more.
And the best part is that eggs can definitely go beyond breakfast. You can whip up some hard-boiled eggs to eat as a high-protein snack throughout the week, or make eggs into dinner with the option to do breakfast at dinner meal!
Meal Prepping!
If you want to utilize all of the in-season produce, even more, don't be afraid to cook and meal prep large portions and utilize leftovers. Making Crock-Pot or casserole dishes, such as my zucchini lasagna or chicken broccoli casserole, is a great way to take advantage of cheaper in-season produce pricing.
Just make a large batch, freeze it, and you can reap the rewards of those savings long into the future. Just remember to label your freezer foods and rotate them to eat them in time.
Nuts about nuts?
Walnuts are often several dollars less per pound than cashews, almonds, and pecans while containing the highest level of anti-inflammatory, brain-friendly, plant-based Omega-3 fatty acids.
So that makes walnuts a healthy, cost-effective snack choice.
Frozen Fruits and Veggies?
Across the board with both organic and non-organic, frozen fruits and vegetables are less expensive than fresh, yet they're just as nutritious.
In fact, frozen produce is packed at its peak in terms of freshness, then immediately frozen to lock in all that goodness. Frozen vegetables like peas and green beans make a great addition to curries, soups, and stir-fries, while frozen fruits like blueberries and mango are perfect for smoothies, oatmeal, and of course, chia pudding. And, if you want to save even more money which being a mom of three littles is my goal, opt to get the Naturally Imperfect option.  Trust me, they are still amazing!  Thy can't sell you food that is inedible, and from my experience, having a strawberry slightly irregular is okay!
I am actually more often than not asking my self, "what is really imperfect about this strawberry or other fruit I buy with this label."
Non-dairy Milk
They are mostly water, but they still cost a pretty penny.
Solution. I recommend that you make your own, which is extremely easy to do, and no, it doesn't always require straining or a lot of time in the kitchen. In fact, two of the quickest varieties are cashew milk and almond milk. For cashew milk, simply soak one cup of raw cashews overnight, then blend with four cups of water until smooth and creamy. For almond milk, blend a half a cup of almond seeds, with four cups of water. Both of those recipes are easy, and affordable, and you won't have any unnecessary ingredients that you may have in store-bought brands.
Revamping your eating major budget downfall?!
Fancy healthier treats.  you know, the ones without white sugar, or that are gluten-free.  They cost a lot.  Instead, make your own weekly treat. And, to help you avoid buying treats whilst out at the grocery store, focus your budget on buying as many whole-fresh foods as possible.
Food waste
Crystal, you say, I swear I had this intent to eat healthy this week, but I ended up dining out and that salad wilted…  Let's be honest, food waste is a huge drain on your bank account, and one of the ways I minimize that is by using my freezer because you can freeze almost anything.
If you have bananas going brown and mushy, slice them up, and store them in the freezer for smoothies and banana bread. Heck, make banana bread right away even.
Lately, there have been a lot of deals on buying bread in multiples. I used to frown at buying an extra loaf, but now I freeze one of them right out the gate when my groceries are being unpacked.  Another useful tip, If you've got way too many avocados that are perfectly ripe, dice them, toss them with lemon juice, and store them in a freezer-safe bag. They'll keep, then make guacamole down the road.
The freezer is your best friend when it comes to minimizing food waste.
Those Healthy Grocery Stores, you know the ones that specialize in Healthy options!
Grocery stores specializing in healthy food can sometimes be pricey, and your run-of-the-mill grocery store doesn't always have the variety and the ingredients that you need. So that's where membership to Costco and Amazon Prime comes in extremely handy. Surprisingly, Costco carries a wide variety of organic produce, organic meats, and healthy packaged foods, including the items that I buy frequently. A yearly membership to Costco will run you about $60, but when you look at the cost savings of buying in bulk, it's certainly worth it.  And, I'd even say to look into a business account.  It might just pay off your yearly membership fee with what you spend at Cosco…
When it comes to online shopping, if you don't have an Amazon Prime membership, you should definitely consider it. You can save on the ingredients you buy most often with subscriptions, and this is perfect for all of your pantry staples. Things like nuts and seeds and flours, you can buy with a Prime membership. And, there's a bonus, because, with your Amazon Prime membership, you can save 10% on sale items, and get access to special deals, coupons, and savings throughout Whole Foods stores. Not to mention shopping online saves you gas!  And, look out for store weekly specials.  Usually, the grocery store needs to move product out and if they have an overabundance, you'll find some sweet deals on nutrient-dense foods.  Keep an eye out for in-season produce, as they usually will have most of it during a seasonal time, and the cost will be the best at this time of year.  I always think
Last Food Saving Tip!
Plan out your meals for the week ahead.  Not only will you feel like you aren't searching for what to eat or make in the week., but your grocery list will also be tailored to what you actually will be eating.  Keep it fresh, simple, and easy for yourself.  If you need recipe ideas, keep an eye out for our 31 days of… Recipe Books. They aren't full of hard-to-find expensive items.  On the contrary, our recipe books are using simple ingredients, and they are easy recipes!  Nothing pretentious about our books, just user-friendly.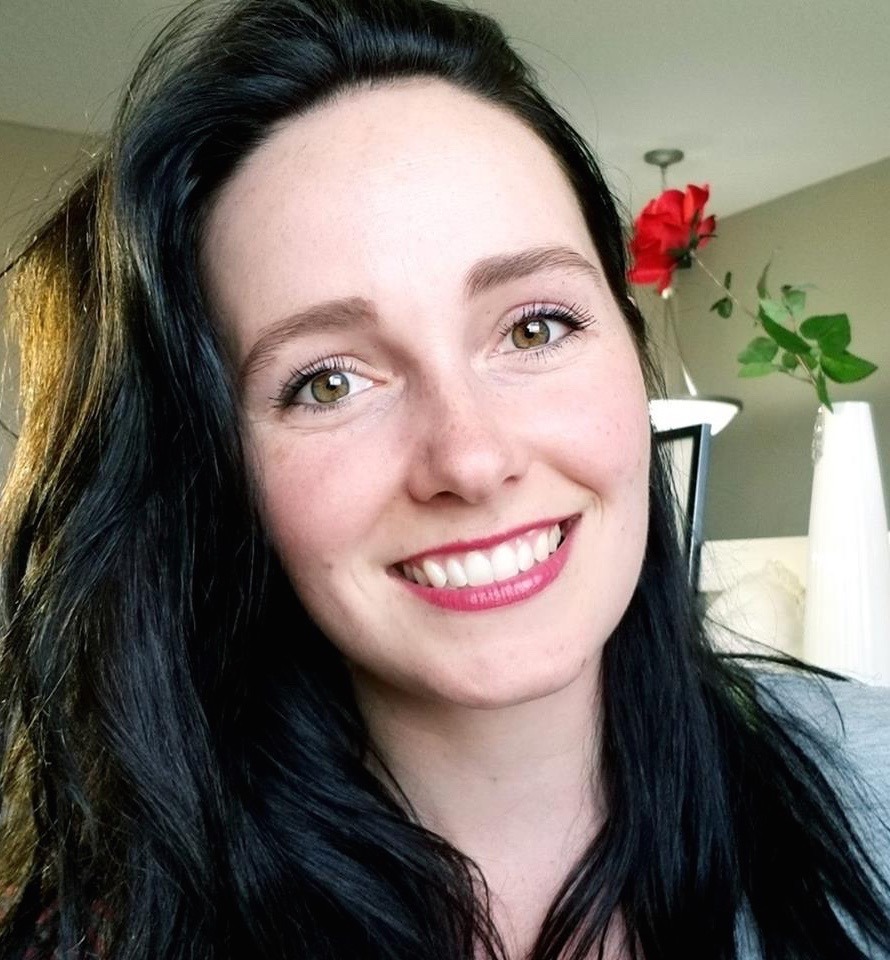 I love writing health-related articles that are useful & informative, plus doing interviews with those in the industry who have a great message, product, or service to share.