TikTok Some Things Don't Change
As the Founder of Eat Clean Sharing I have recently gone onto Tiktok to share short video snippets of food reviews that I have, or will be doing on our site. What I have discovered is some things don't change. Let me explain.
A little background. When I was 13, way back in the late 19th century I started modeling. I did well. I even modeled for a Tommy Hilfiger Runway show amongst other notable brands.  The catwalk was fun, and I enjoyed racing into the next outfit to get back on stage to move yet another unique outfit onto a set stage. Catalog modeling I did longer than runway modeling. I'd say up until 23 or 25 years of age partook in Catalogs. At the time, I was considered old by then! When I was 17 I had a choice, to get full-on into the industry and travel across seas, or pursue golf. I chose golf.
Why?
I never was going to be the perfect size for the industry at the time; an unobtainable norm.,. I was tall but had hips that never would work in overseas runway shows. I also loved food and didn't want to be starving myself. I had an athletic build. How many models abused their bodies through starvation for years, many, way too many of them. Years have passed, and models these days are still in my eyes too skinny, and not healthy.
When I was 16 or 17 I was told by one modeling recruiter that I could undergo hip surgery to cut down my bones to make it work. I kid you not, sickening.
Many times I'd stand in a room full of other girls around the same height and size as myself, if not skinnier, and taller. The reps would come in and pick which girls they wanted. They would select women to represent their brands, but what about these girls and their backstories. 
It wasn't anything like what the brands were promoting.
What was behind the scenes? Let me pull back the curtains!
On my 16th birthday, I had my model friend puking up her hotdog in my bathroom. Her making heaving noises made me ask if she was okay? Was she, though she said yes. No.  She was always skinnier than me and I then knew why.
My high school friends, a few of them modeled too.  One went overseas to Japan and always came back with her ribcage indented to meet their societal demands for beauty. They looked like a xylophone when she leaned forward.
Another friend never had full-on whip cream on top hot chocolate at Starbucks. Her mom always ordered her the skinny skimmed milk lattes.
Often at runway shows you'd hear after a show from commentators, oh that model was pretty, and the other one… Judgment was everywhere.
Now, I'm 35 years old and I am a mom of 2. I have a little girl who is less than a year old.  Her eyes beam. She is at 100 percent in height and weight, and the nurse at her 6 months said, don't worry, we don't have to worry about her weight just yet. 
I thought, "why would I? My mom was 6 feet and I have a mother-in-law who I think is possibly 6'2"; genetically, she is tall and weighs proportionately what she should.
Weight judgments happen so soon, and yet honestly the BMI index is skewed and no to shoes ever fit the same for another person. We are all unique. My little girl,  I'm proud of her and I want her to be proud of her height and weight.
She is strong, happy and I hope to help her be resilient. Her smiles are genuine, and her giggles are contagious. I hope to help paint her a brighter and healthier future for her body than the body image I have grown up with.  Thanks to society and even family and friends perpetuating ideals that are again, unobtainable.
Tonight on TikTok I saw young and old girls dancing, of all shapes and sizes.
What I didn't see was the skinnier, less (supposed) overweight girls saying I don't care what others think about me, or my weight. I am perfect just as I am. They didn't have to, as they fit closer to this societally perpetuated norm.,
So where to go from here?
Presently, we still need to working loving our bodies for how they are for each of us. For years you guys I wore pants, and not shorts because of a family member commenting about my cellulite on my upper thighs.  Did the person realize the impact, no? These days I don't care and my legs need sunshine. I wear shorts. I was a size 5-6 with cellulite back then and never wore shorts. I'm in the double digits now and wear shorts. I have changed, and yet I still have cellulite.  We all have the body parts that we may not love as much, or want the body part to fit more into this unobtainable norm., Yet, let's get real here.
What really matters?
Let's get personal.
What matters is balance. Healthy is not eating only carrots and broccoli. Healthy is a holistic occurrence where you are at a great state of being. Where your self-esteem is up, you're feeling great, and you are eating well, yet not restrictive.
You might think, but Crystal you're the founder of Eat Clean Sharing and you must eat pretty clean all the time.  I say this loudly, I am not always eating clean foods. On the contrary, I have treats and will alter them to be healthier.  My mom calls it limiting the damage. In other words, having a few verses a lot of something. 
I don't want to paint a canvas that isn't authentic for you all.  I want you to see me, as the Founder of this Community as someone who does eat sweets and junk food, at times, and yet also strives for healthier foods that nourish and sustain a healthier state of being.
I strongly believe many of us have gone too far, either way, under-consuming foods, or over-consuming foods; both can have negative effects. 
I guess what I'm trying to get at is look at society and why brands are trying to paint a picture of girls, teens, and women a certain way; they "the royal they" don't want us to be in balance and at peace with our body/image.
Why are we as a society addicted to the unobtainable?
I say enough is enough. We don't have to buy into it. We can have better/do better for each other.
When I comment on Tiktok, I genuinely reach out to the woman and congratulate them on their courage, strength, discipline and resilience they show towards their bodies and others.  We all have our struggles and one thing Tiktok does is open a conversation around vulnerability and body image that I have not seen any other social media platform do or make possible.  Girls, Teens, and women are on there now sharing dance videos, self-esteem videos, life transition videos. It truly is amazing, and at times very raw.
So where am I going with all of this? When my daughter is 13 years old, I hope she is still smiling with free abandon and doesn't have anybody's judgments on her or about herself. I hope she knows she is beautiful just the way she is. Every itty-bitty part of her is already "_ _ _ _ _ _ _" and loved. I don't say perfect, as I honestly have an issue with society trying to paint an ideology of what is perfect.  Perfect and beauty are ever-changing, yet mass marketing doesn't want this to happen too quickly. Change is disruptive.
Let's make sure when we are dancing in our Tiktok videos, we are NOT dancing for the societal elephant in the room that holds unobtainable female norms and controls our self-esteem by a scale. Let's dance in free abandon for who we are and be kind to ourselves.
Some things haven't changed, yet some things have and are changing.
For the 30+ something moms who are now dancing it up on Tiktok, much love, and appreciation to you.  We went through a time in the society of grand body expectations and many eating disorders. For the teens and 20 somethings, you don't have to follow in our footsteps.  Dance freely and let your hair down. Find that balance in your life that will sustain you for many years to come. Find self-love, and nurture yourself. One day you might just have a little girl staring up at you smiling unconditionally. Or, a little boy learning how he is to treat women by how you accept the judgment and act towards yourself. Life is short eat cake and apples.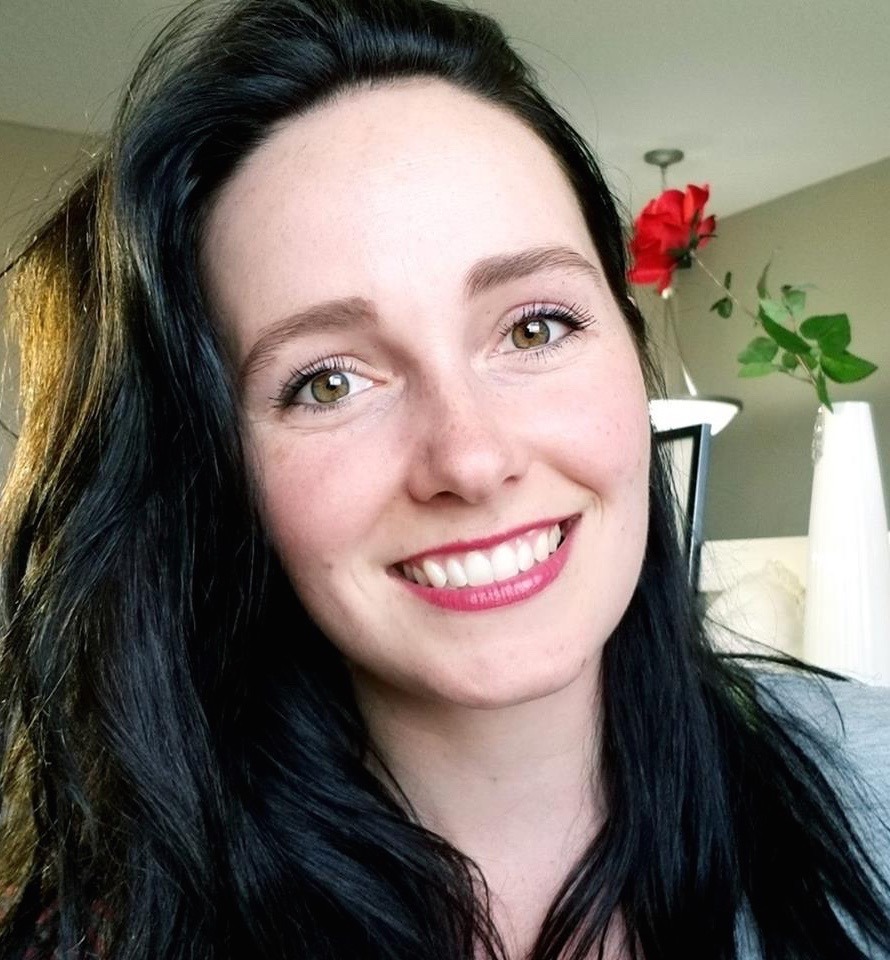 I love writing health-related articles that are useful & informative, plus doing interviews with those in the industry who have a great message, product, or service to share.