Soup Sampling has to be one of my favourite things to do! I had the amazing opportunity to sample Primal Soup Company's soups down at the Market on Macleod. I also met Terry Lo, who is one of the most well-known foodies in Calgary.  For a brief time, Executive Chef Duncan Li, who oversees both The Yellow Door Bistro and The Raw Bar at Hotel Arts, may well have been enjoying a Primal bowl of soup for lunch!
What a great opportunity–while I was at the venue, I had the pleasure of interviewing Margaret Nemeth, owner and founder of The Primal Soup Co.  She is a very successful entrepreneur, her personality is like a warm hug, and she makes the best soup in town!  All of her soups are made from scratch, and they are also gluten-free, yum!
Below is the interview; I think you'll find it really interesting.  You might just get some tips about how to make a fabulous soup, too!
How long have you been making "Primal soups"?  Tell us about Primal Soup Co. 
"We started making Primal soups in 1996; it was a natural progression from what we had been doing.  We sold soups, salads, and desserts from 1996 to 2011 at Primal Grounds Cappuccino Bar and Eatery.  We sold the property, and the lease was also up in 2011 for the Eatery.  It was a huge place.  We had a drive-through window; we had a lot of customers."
"These are all old customers we've had; it's really nice," Margaret says, referring to customers sitting around us while we are doing the interview.  "We had a very healthy business; it was really nice while at the old location.  This location is great, too," she finishes looking around with contentment.
How long have you been at the Kingsland Market?
"We've been here since it opened, for three years now since the very beginning, in September 2011.  I find it to be a smaller market, so you get really great customer service, and I like it, as it is a really nice community of business-minded owners–people that are really conscientious owners.  I felt like I could fit in, and it's all about quality.  The food court here is the best food court I have ever been to!"
"Everything here is really good quality, everything," Margaret says, referring to the Kingsland Market.
How are you different from other Calgary soup companies?
"The thing we do differently at my venue? I use really expensive, microwaveable, "no PBA" containers to put my soups in.  What a lot of other people do: They use containers meant for cold foods and not hot foods."
"The other thing I do: I "cold paddle".  I only put soups in containers when they are cold enough to, and then I flash freeze them.  So when you thaw it, it is as fresh as when I have made it in my kitchen!"
Quick question: How long does it take to cold paddle?
"We put the hot kettles of soup in a cold-water bath and insert cold paddles into the soup, stirring every few minutes, until we reach 70 degrees Fahrenheit.  Sorry, I'm old school; I still do everything in F in my mind…  We have about half an hour to reach this temperature; then, we bring it down to a further 40 degrees F.  In the next half hour, we transfer it into our BPA-safe containers, and flash freeze the containers!  Our health inspection lady loves us because we pay so much attention to the temperatures and times.  I am a huge germ-a-phobe.  Lol.  Which makes for a super safe, clean, bacteria- free product!"
"Let's talk about your soup!  What are the benefits of having soup as part of your diet?  Do soups help with digestion?"
"It depends on what kind of soup, but the benefits of gluten-free soup are that you don't need any useless carbs.  That is, we don't need to add flour to our soups; whereas, commercial soups need to find a way to thicken soup up, and they use flour."
"So, if you buy a bone-broth soup, you can control the salt intake, too.  You can't do that with pre-made soups, so anything you have at a restaurant has gluten in a soup, unless they specifically have "gluten free" mentioned. Bone broths are high in antioxidants; we use bone broths in our soups.  It has been used for generations by farmers; farmers never got sick, Farmers swear by marrow soups."
"As for digestion, soups don't really help with digestion, but there is a theory that chicken soups with spices can open your sinuses up–not to mention, you can get a perfectly balanced meal in a soup; that's what I like!"
"For people on the go, or those who are empty nesters, it is a perfect meal," she finishes.
What is your top-selling soup?
"Anything with the word Thai: Thai Coconut Chicken, Thai Beef, our Thai Squash. There is something with the word, Thai!  Other popular soups are the comfort soups, Bacon and Potato, for instance.  Like comfort, you know. "
 Do you make soups from scratch?  Tell us about it?
Yes. In the old days it was just myself.  Now there is an executive chef and I. Everything is made from scratch.  Our Executive Chef makes bone broths in the stockpot first thing in the morning.  He then adds that to any soups he is making.  The first thing you smell in the morning when you go there are the roasted bones. We do roasted bone and Mirepoix stock.  Mirepoix has bay leafs, carrots, onions, celery, leftover root vegetables, and peppercorn.  You never put salt in the stock. You roast all of that together and then you boil everything together. That's how you do it!
What is the shelf life of your soup?  Do you use any preservatives?
"Because there are no preservatives, three days.  Some of my customers say four, but I recommend three days!  Frozen, for a long time; thawed, three days!"
Last question, what is your personal favourite soup you make?
"Spinach, Artichoke, and Feta.  There is a story behind that.  I am in love with Spinach, Artichoke, and Feta pizza at Spiros. It is the best; however, even though it wasn't gluten free, I still managed to have a piece here or there.  I just loved the taste, so I was able to make a soup out of it!"
A customer sitting near us during the interview: 
"We couldn't live without Margaret; she is amazing.  We used to go to her old location and order a good cup of coffee, or get soup when we were pregnant.  Her smiling face always made our day."
Thank you Margaret for taking the time to do this interview!!!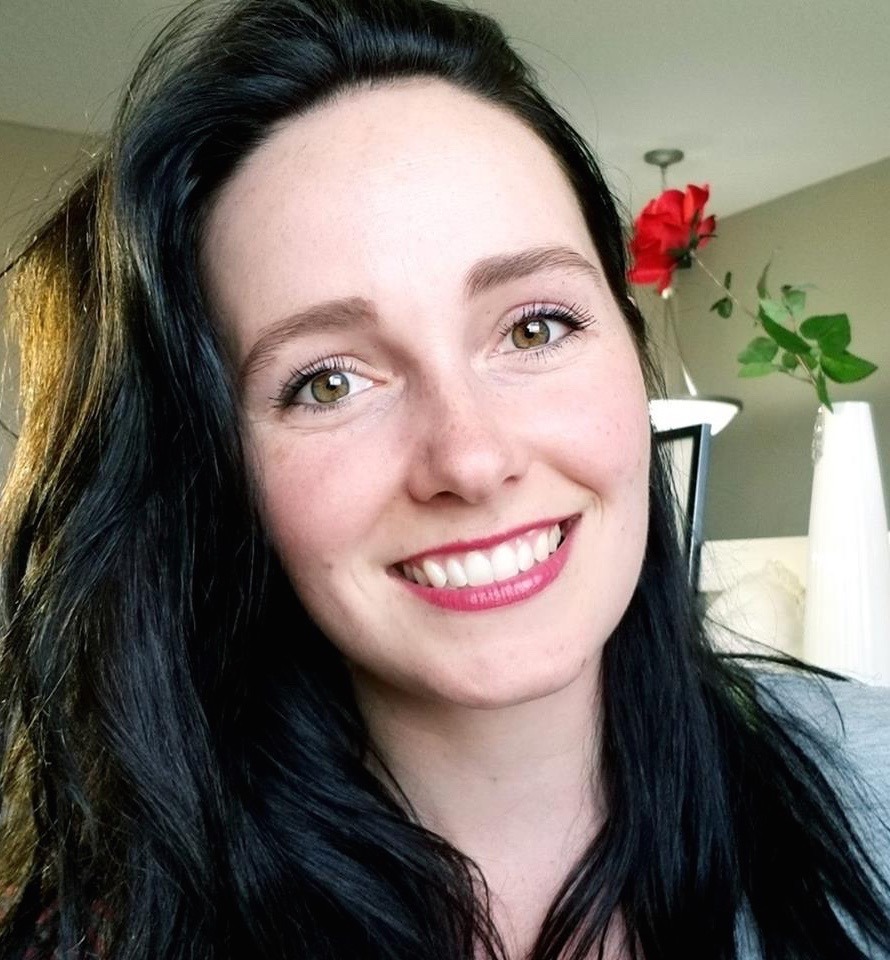 I love writing health-related articles that are useful & informative, plus doing interviews with those in the industry who have a great message, product, or service to share.