Nicely nutty, The Two Nutrition Nuts—an interview with Matthew Robinson and Kellie J. McKinney.
Please tell us about yourselves and how you came to be called the "Two Nutrition Nuts!" 
Kellie and I became the "Two Nutrition Nuts" by working together in class projects. We discovered our on-stage chemistry and our shared passion of helping others. We both had forward-thinking mindsets and wanted to change the world we are in. Often "the plan/path" that is expected isn't the best, and we quickly realized this together and chose to step outside of it and begin paving a new path. Jump forward to today, and we've come quite a ways with a Facebook following of over 1,100 people, a Twitter following of over 1,200, a and a TV series that airs to over 30,000 homes across Kentucky, West Virginia, and Ohio. We are delighted to have partnered with over 15 local restaurants and businesses to provide "Two Nutrition Nuts Approved Items/Services" in order to help make healthier options more identifiable. We were also recently awarded a certificate by the Mayor of Huntington and the Neighborhood Institute of Huntington for our excellent community service efforts here in the Tri-State area. We have held numerous workshops, educational presentations, grocery store tours, and other events… all in the name of education.
What does wellness and health mean to you both? 
Wellness and health are representative of puzzle pieces that complete the photograph of well-being. We strongly believe that in order to fully experience well-being, you must work to improve all aspects of your life. We understand and know from personal experience that it is often easier said than done, so we want to make it easier and help guide people to the path. Kellie and I see well-being as enjoying the human experience to its fullest and we believe it's a right that every person has.
How are you both improving your local community in West Virginia?
We work on the basis of helping others understand that nutrition and well-being are easy, simple, and attainable. Most recently we held a "Peanut Butter & Jelly Legs 5k" to benefit our local city mission and the homeless of Huntington. We raised over $2,200 in order to make our community a little better.We had over 100 people attend and couldn't have been happier with the turn-out! We also produce a Two Nutrition Nuts podcast in order to provide people with information on the go. You can find us on iTunes and at TwoNutritionNuts.com.
Personally, how are you each improving your own health?  It is a journey! What have you been doing lately?
Matthew:
Health and wellness are a constant part of one's life and especially so when working in the field every day. I take great pride in my nutrition and working to better understand the nutrition/food that works best with my body. Nutrition is so unique to each person, and it will always be a process to discover the perfect balance in your life. Along with furthering my personal nutrition, I focus heavily on maintaining mental health and wellness. I myself can struggle with anxiety from time to time so it's critical to ensure that I take time for me and work to better understand my needs. As we've said a myriad of times… well-being is a complete picture.
Kellie:
I practice healthy mindful eating and consume whole, nutritious, natural foods.  I listen to my body and honour what it requires at various times, stages.  I train and aim for cross-fitness, running and practicing yoga to help keep my body fit and active.
What are some of the biggest struggles with health you see people having? 
The interesting thing with health and wellness is that problem areas can arise from any part of the well-being spectrum. There may be a lack of knowledge and not being able to truly understand nutrition and health basics. A problem could come in the form of hectic and busy lifestyles as we all seem to become increasingly busy and overwhelmed with life. Families, careers, life hurdles, financial struggles, and overall challenges are so present in the process of living. Kellie and I know that it will be a struggle and it will not be an overnight transition, but we just want people to see the investment they are making in their future life and wellbeing. Unfortunately, media and marketing play a massive role in preventing health and wellness as well, as they are predominately the source of misleading information and detrimental consequences, from selling products to spreading "fad-diets" or "super foods" or "revolutionary health plans."
You have to arm yourself with the power of knowledge and understanding to battle these constant pressures.
How can you help people with these health road blocks? 
There are a variety of reasons why nutritional needs are not met: changes in income, lack of desire to cook or eat, chronic illness, physical limitations and medications to name just a few. While all of these reasons are certainly valid, they don't need to be a barrier to getting the nutrition you need to be as healthy as possible.
A barrier is anything that causes you to slip up in your goal to make lifestyle changes, such as changing your eating habits.
Figuring out what those barriers are and how you can get around them can help you reach your healthy eating goals.
When you hit a barrier, get support—from your family, friends, or doctor.
Slip-ups are normal. Expect them, and have a plan for how to get back on track.
Take the change to a healthy lifestyle one step at a time and you will reach your goals in a safe and healthy manner.
Favourite healthy place to dine at in West Virginia?  We had to ask! 
Kellie and I work with so many wonderful people and places here in Huntington that it's so hard to choose just one. However, you will get to see some of these wonderful restaurants if you visit TwoNutritionNuts.com/Approval.
We love them because they offer healthful options and work to promote a healthier Huntington. We cannot stress the importance of eating local, shopping local, and supporting the people that make up your community, because they are the ones that care and they are the ones that see value in changing. We love our partners and couldn't be more proud to promote them.
Interviewees' profiles: 
My name is Matthew Robinson, and I am currently a graduate student of Marshall UnIversity pursuing my Masters degree in Dietetics as well as completing my Dietetic Internship. Once completed next summer, I will be even closer to becoming a Registered Dietitian by December 2016! I have always had a great passion for learning and science in general, so growing up I always found myself in learning and educational environments. Struggling with weight throughout my childhood, I eventually learned what I needed to change and did so. This sparked my interest in health, nutrition, cooking, and overall well-being. Fast forward and now I hold a cum laude Bachelors degree in Dietetics and couldn't be more happy. Two Nutrition Nuts not only allows me to live out my passion of nutrition and health but my love of photography, graphic design, website design, video production work, and the art of marketing. I am constantly working to be a better me, and this allows me to do so while helping to better others. Home is Huntington, West Virginia, where I spend most of my time with my husband, Nicholas, and my two children, Nacho and Taco Belle Grande, our cats! My dream is to become a renowned dietitian who has changed the face of nutrition forever. I want to develop a new and sophisticated approach to teaching nutrition and work to implement it nationwide, as I believe the core of bettering our people is through knowledge and understanding. The quote, "Give a man a fish and you feed him for a day; teach a man to fish and you feed him for a lifetime," is the most perfect way to look at the world. We must help one another in order to see the future of humanity go in the right direction.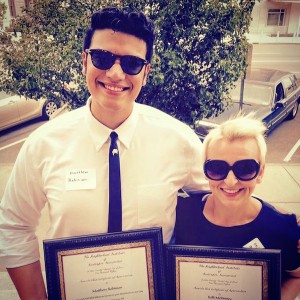 My name is Kellie J. McKinney. I have my Masters in Exercise Physiology and am working towards becoming a Registered Dietitian. I am a co-founder of Two Nutrition Nuts and co-host of a local cable TV show titled, "Healthy Lifestyles on Location", created by me and my business partner. As well, I am a nutrition columnist for two local newspapers. I love combining my passion for fitness and nutrition together for overall health and well-being. I keep my body in balance by eating nutritious food and enjoying cross-fit training, avidly running and practicing yoga. I want to help others and change the way nutrition and well-being is viewed!  It's my goal to showcase nutrition. Well-being can be FUN!!!
To connect with these two wonderful people, here are their social media links!
Podcast Link: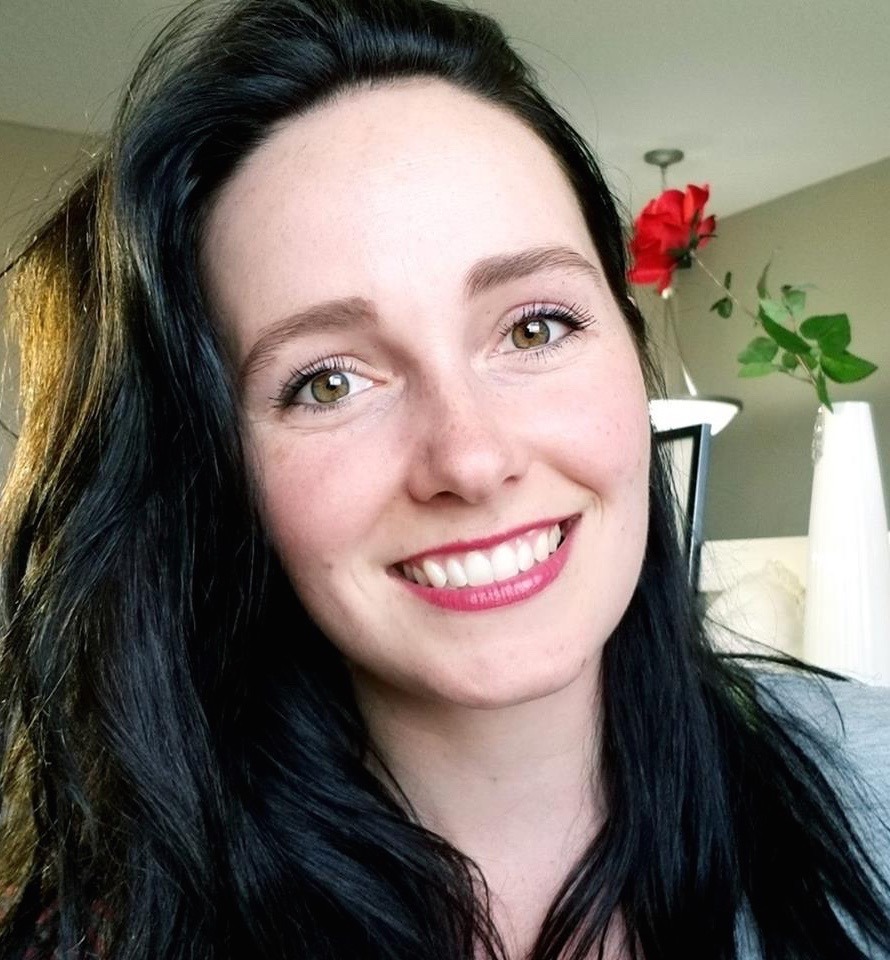 I love writing health-related articles that are useful & informative, plus doing interviews with those in the industry who have a great message, product, or service to share.