Eating clean is one thing: what we put on our skin is another!
Welcome to this weeks interview with the one and only, Ashley Wnek!  She is a safer beauty consultant working with Beautycounter, and is the kind of person who strives to live a healthier lifestyle! Whether you are someone looking for inspiration on living a healthier lifestyle, or are curious about Beautycounter with its impressive business philosophy that starts with the idea that beauty should be good for you… This interview-style article is a must read!
Come join us as we explore with Ashley why why healthier beauty products are a must for you on your health journey!
Tell us about how you became involved as a safer beauty consultant for Beautycounter? 
To keep it simple, I was tired and frustrated searching and trying products on my sensitive skin that did not perform well, actually weren't as clean as I thought, or they were super expensive! The more I learned about Beautycounter and it's mission – to get safer products into the hands of everyone, I knew this was the perfect solution for my beauty needs and to fit into my life as a Mom of three, while earning an income, along with making a positive impact on other people's lives!
It was empowering to know I could link arms with other women and use my voice to advocate for safer beauty laws in Canada, and to actually see real change happening. I believe we all deserve access to products that are not only good for us, but also for the environment so I just had to be apart of this!
In your own words, why does Beautycounter stand out from the rest of the pack?  How has your experience been so far with this unique company?
They really take all the guess work out of their products. They are a national movement for improved transparency and accountability in the beauty industry, including advocacy to update federal regulations that have stood largely unchanged since 1938. They were the most Googled beauty brand of 2018 and there's no compromise on product performance or safety. That's something to get excited about!! Safer products that are also high performing? Yes please! 
My experience with Beautycounter has been amazing! From the moment I became a Consultant, I've been showered with education, support and so many resources at my fingertips.
Because Beautycounter is so transparent, I can feel confident in their products, where ingredients are sourced from and how they meet safety standards. Also, the 'Never List' which is compiled of harmful ingredients, you won't ever find in our products.
At Healthy Dine Out, we are all about showcasing the healthiest choices available to people by Food Businesses. We believe what you put into your body matters greatly to your health.  Do you think there is a correlation between what you place on your skin and your overall health? 
I absolutely do! I believe health is a full circle. We move our bodies to feel good and strong; we consume healthy foods daily to nourish us, and so it's important to treat our skin with the same respect by reaching for products that are safer in the long term.
Beauty products commonly have ingredients such as formaldehyde, fragrance and parabens which can lead to cancer, development disorders and many other health concerns. Our skin is our largest organ after all!
Toxic load is something people may not be thinking about a lot. It's all the toxins and chemicals in our bodies we ingest from a lot of sources like the environment and things we eat, and put on our skin.
I think it's great to have some control over that, so choosing products that are significantly safer to our health is so important! 
As someone who is very aware of living a healthy lifestyle, what do you focus on when choosing foods for your family and yourself? 
I focus on choosing as much fresh produce as I can, and I love it even more when it's local! Shopping the exterior of the
supermarkets is a great tip to follow and helps me steer clear of things with next to no nutritional value.
Yet, as a real mom of 3, it's not always possible to be on the ball all of the time, so I always at least have a side of fresh veggies, and love that my kiddos actually eat them too!
I also don't deprive myself. I'm a real person with a full life and I'm just glad there are so many healthier options at the drive through! Tip: ASK for alternatives. There's usually always a better menu choice available!
What kinds of products and foods do you stay away from? Why?
Mostly, I stay away from as much pre-packaged foods as I can and anything that says 'low-fat' and of course, sugar. Healthy fats should not be feared! Although I am a lover of convenience, fresh always tastes better and I know it's much better for my health overall… I really want to set a good example for my children.
Choosing better foods for our bodies are not only good for us, but I believe it sets the tone for the day too. When we eat well, we feel well, and when we feel well, we're a happier bunch with more energy and smiles to give!
Last question!  It is a general one. What do you consider to be a healthy lifestyle? 
To me, a healthy lifestyle is being mindful of the things I bring into my home: what I use on my skin, and what I put in my mouth. Moving my body because I have the ability too, and daily affirmations keep me feeling my best. We only have one life to live and I choose to do it with intention! Not every day is perfect, but I'm shooting for progress as best I can! 
Connect with Ashley Wnek: 
Please click here to view her Beautycounter website.
And, definitely follow her on Instagram @lifewithanothersteve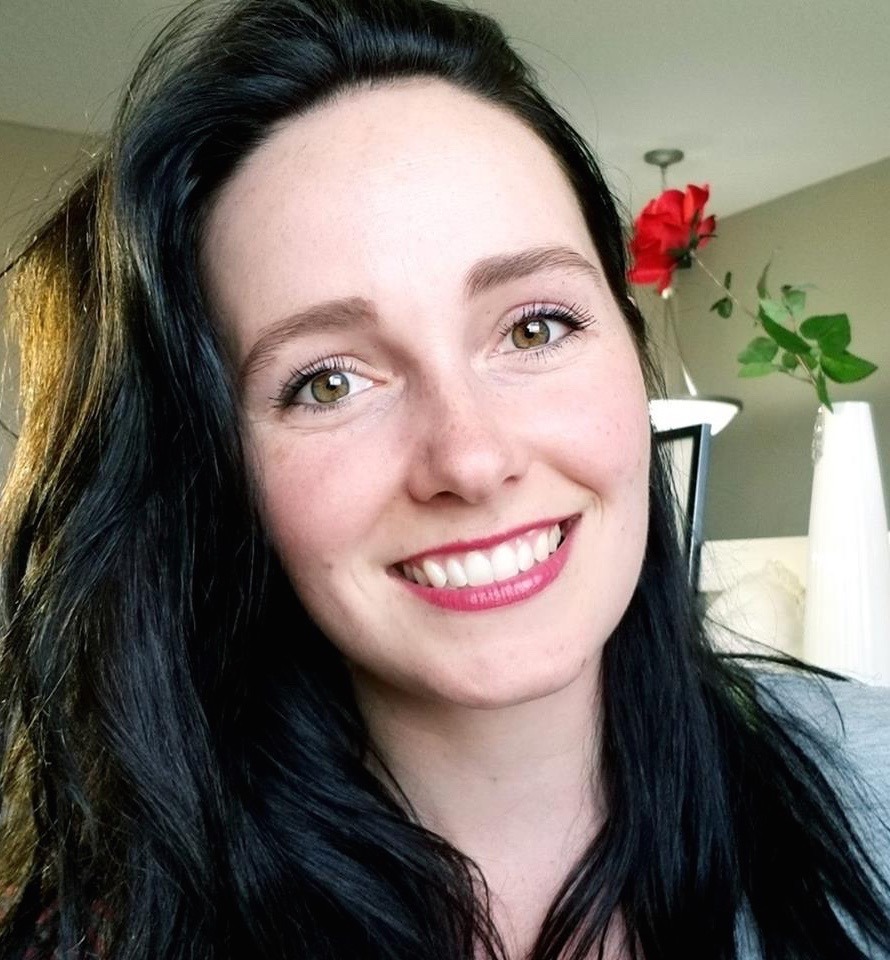 I love writing health-related articles that are useful & informative, plus doing interviews with those in the industry who have a great message, product, or service to share.