Students. They're not known for eating the healthiest foods. Pizza and burgers seem to be the go to for them when studying for exams and writing papers. Anything that is quick and easy fills the bill. If you've ever asked students if they'd like to eat healthier though, the answer is usually "yes"!
They know healthier foods are better for their bodies; it is just a challenge to first find healthier options, and then afford them.
So here's the great news! Now it is possible to eat fresh and healthy "On the go" meals that taste great while offering a ton of nutrition on Campus at On the Go!
Here's the inside scoop about On the Go…. I recently visited SAIT, the Southern Alberta Institute of Technology, to speak with On the Go's Jamie and Sarah about this healthy new brand, and here's what I found out.
How did On the Go get started?
Well, this is a brand focused on offering healthier foods that Compass Group Canada has taken over a year to create for students. We've had five test pilots across Canada, and within the next few months this brand will be launched at many more Chartwells locations. It is our own unique brand, and we are really proud of it.
We had our head chefs, Chef Breanne and Chef Wayne from London, Ontario, create these tasty recipes from scratch. All of the recipes are guaranteed to have very fresh ingredients. These items are made in house by real chefs daily!
The food items really pop out at you. We offer a lot of gourmet and high-quality ingredients: chickpeas, lentils… We found that when they did the pilot test for this brand, they realized that most customers are adventurous. They want more interesting options and flavours coming together.
For instance, at SAIT we have such a diverse group of individuals and we are able to cater to them now with our new On the Go brand.
People are happily surprised that the On the Go food is made on Campus. It is fresh, and we make it daily! All the products have a 2 day shelf life to ensure that the quality and freshness is there. If we couldn't guarantee the quality and freshness, we weren't going to launch the program… We even try to source things as locally as possible when they are available.
Why is it important to offer healthier options at On the Go?
Times are changing, and it is important as food service providers to stay with the times. With students and staff becoming more knowledgeable about what healthy eating is, it is important for us to support this change.
As well, being the #1 food service provider for these kinds of student accounts, we need to stay up on offering the best foods! With the diversity we have in Canada, we need to have a little bit of everything to offer new, healthier options. We do this with this new brand, absolutely.
Let's talk specifically about your newest healthy options for "On the Go".
Let's start with the Curry Chickpea Salad. Tell me about it!
It's fresh chickpeas infused with madras curry sauce. It is layered with fresh cilantro, peppers, and onions on a bed of romaine lettuce. It is also mild and not too spicy. It is nice and subtle, and the curry is not overpowering.
You have a choice of either having this Curry Chickpea as a side salad, or having it in a tortilla wrap.
Tell me about another option you offer the public.
The Eat Right Salad, is full of high quality ingredients. It is a great vegetarian option with 8 grams of protein.
The Eat Right Salad has many healthy ingredients including: barley, red quinoa, lentils, roasted almonds, julienne carrots, and tomatoes. It is a great vegetarian option. I found that the roasted almonds really stood out for me. It is hearty and yet, not overly heavy.
Let's talk about one more item. How about your Vanilla Greek Yogurt?!
The Vanilla Greek Yogurt is delicious. It has fresh blueberries, dried cranberries, pistachios, cashews, almonds, and raisins in it, so it is packed with a ton of protein, and nutrients. The nuts work really well with the yogurt, yet you don't have to add them into the yogurt if you choose not too with the neat inside container.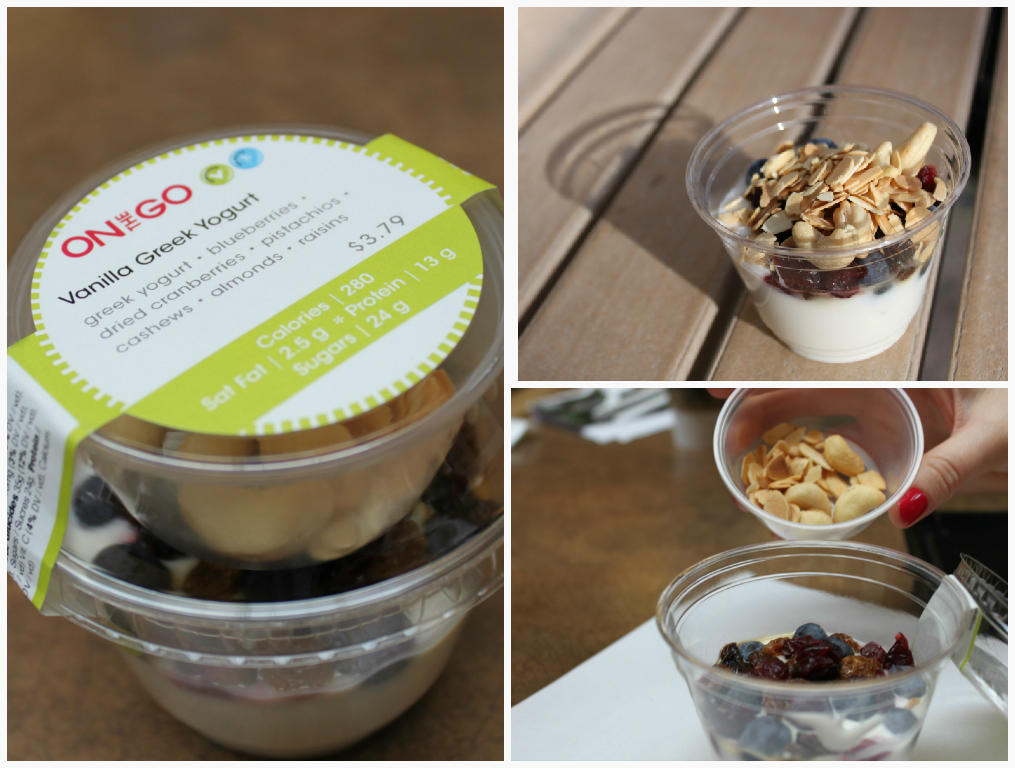 It is a light creamy vanilla yogurt that isn't too thick. The fresh blueberries, with the sweetness of the dried cranberries topped with nuts; it's simply delicious! It is like heaven in your mouth.
Where can people find this new brand?
When you are on SAIT's Campus, drop into the Stan Grad Food Court, or go to the Burns Bistro in the basement of the Senator Burns Building. Yet, ideally, you can find a larger selection in the Stan Grad Food Court. As well, this brand has already launched at more higher education accounts in the East and is moving to our Western locations currently.
Thank you for the interview, Sarah and Jamie!
Twitter: @SAITChartwells
Facebook: Chartwells at SAIT
Our website: dineoncampus.ca/sait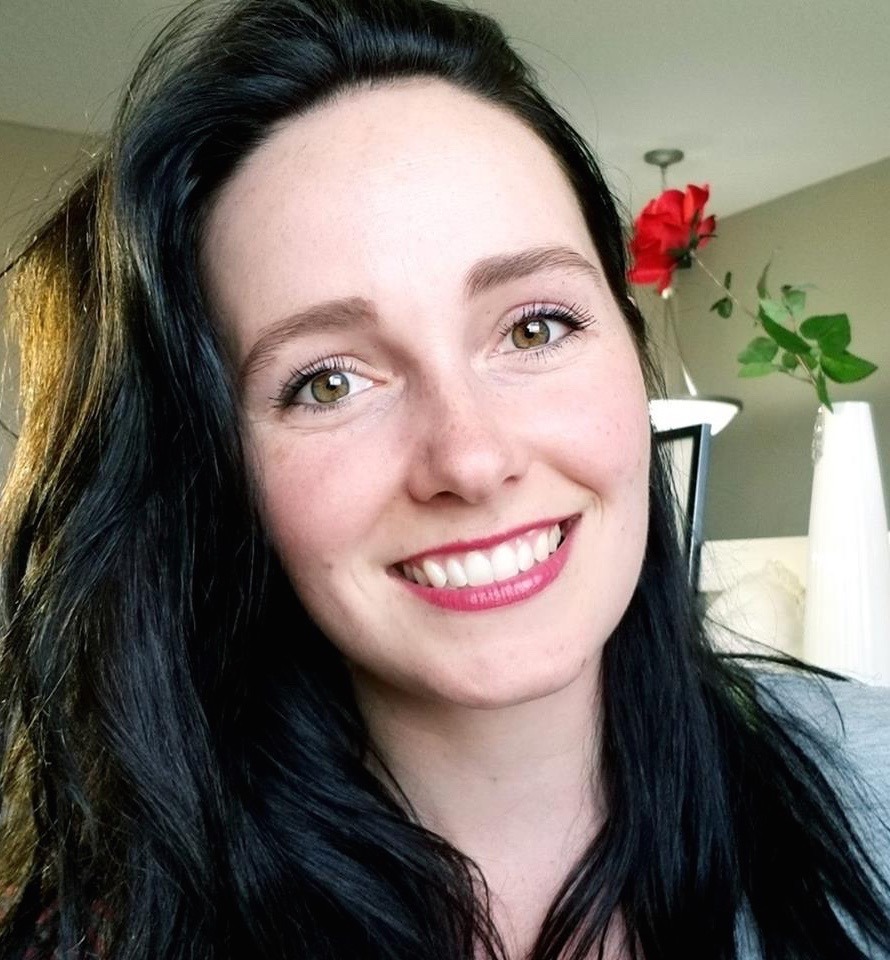 I love writing health-related articles that are useful & informative, plus doing interviews with those in the industry who have a great message, product, or service to share.